The Office of Graduate and Postdoctoral Studies is pleased to highlight some of the incredible work our students and postdocs have done! These students and postdocs have been featured in the OGPS monthly newsletter. If you are interested in submitting a short article about your work or that of another student or postdoc to be featured in our newsletter, please fill out this form.
This Month's Featured Story:
D. Caleb Smith
OGPS and the School of Liberal Arts are excited to announce that History PhD student D. Caleb Smith is receiving a 2022 Mellon/ACLS Dissertation Completion Fellowship (DCF) for his dissertation, "Been On The Shop Floor Too Long – Black Labor After The 1964 Civil Rights Act." 
When asked how he was feeling towards the award and dissertation generally, Caleb said:


"The ACLS/Mellon fellowship allows for a steady but efficient pass of dissertation writing with the valuable opportunity for more research. More importantly, the fellowship will allow me to sit in the kitchens and on the front porches with the families of Louisiana's black leaders to conduct oral history interviews. I truly look forward to writing the first labor and legal history of Louisiana's black freedom struggle. While the labor activism of Bogalusa's Robert Hicks and A.Z. Young is well-cited, the voices and workplace struggles of Harris Parson, Charles Watkins, Clarence "Chink" Henry, and others are not."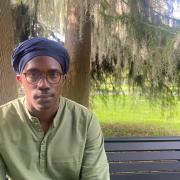 Biography for D. Caleb Smith:
D. Caleb Smith is a native of Clinton, Mississippi. Before coming to Tulane, he obtained his bachelor's degree in Social Science Secondary Education from Delta State University (2014) and a master's degree in History from Jackson State University (2016). From 2015 to 2017, he taught U.S. History (1877-Present) in the Clinton Public School System (Clinton, Mississippi). At Tulane University, he is advised by Prof. Jana Lipman in his primary field of Modern America (1865 – Present). Within this field, his research interests are labor, race, and activism since Reconstruction. Smith's secondary field of black internationalism (since the Cold War) is advised by Prof. Roseanne Adderley. He is a past research grant awardee from the American Society of Legal History and the New Orleans Center for the Gulf South. Aside from his historical studies, he mentors the university's first-year social justice program housed in Tulane's Center for Public Service. Smith is also a past recipient of the Andrew Mellon Fellow In Community Engagement. 
At Tulane, he has taught Modern African American Freedom and Topics In Community Engagement. Since the start of the COVID 19 pandemic, he has delivered papers virtually to American Studies associations in five different countries, including the Obama Institute for Transnational American Studies which is housed at Johannes Gutenburg University (Mainz, Germany). In addition to research and writing this summer, Smith looks forward to virtually presenting a snippet of his dissertation to the Historians of the Twentieth-Century United States (HOTCUS) annual meeting which is hosted by the University of Edinburgh (Scotland). 

 
Previous Month's Featured Stories:
Jessica Liddell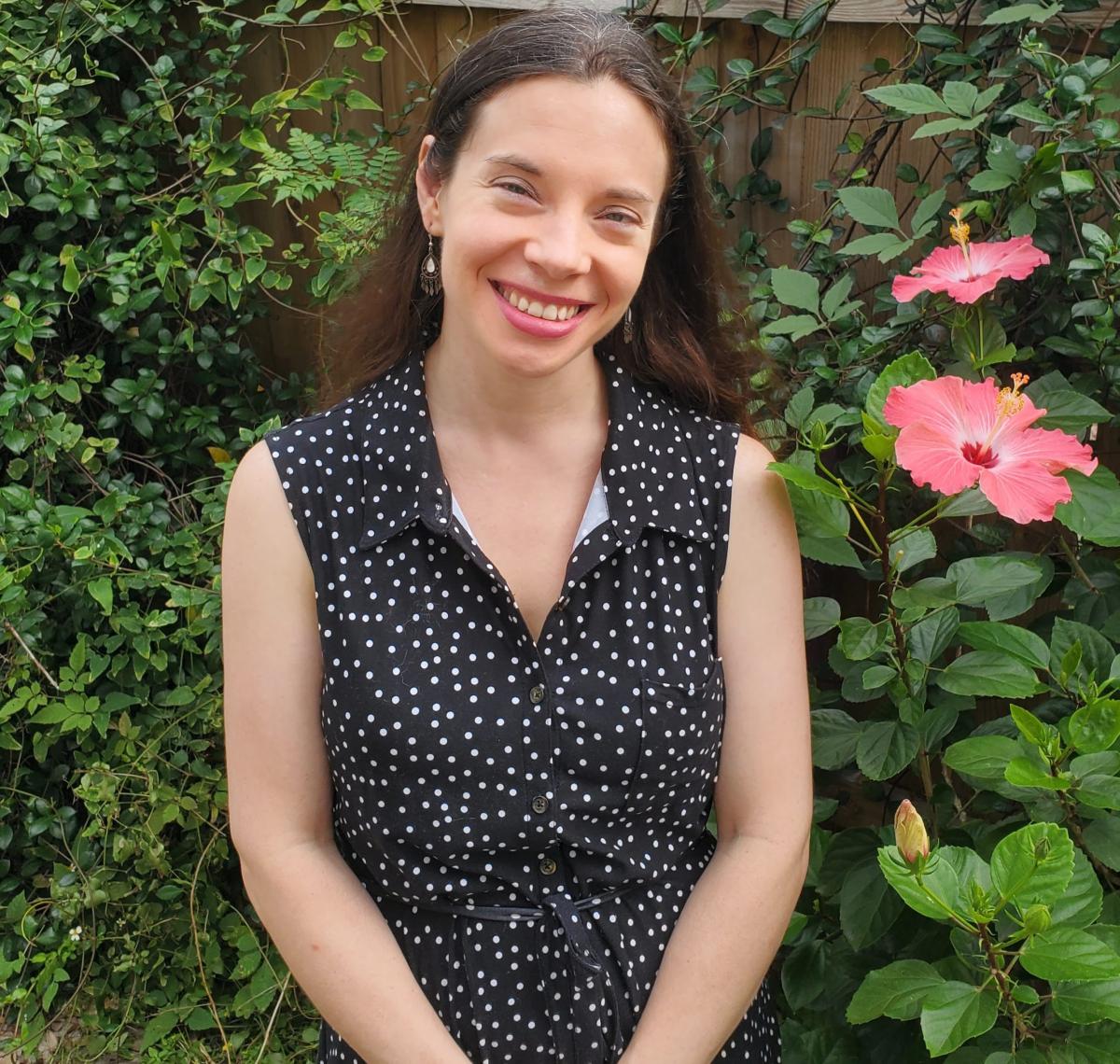 Jessica Liddell is a doctoral candidate in the City, Culture and Community PhD program. Her work focuses on pregnancy and childbirth, reproductive justice issues, community-engagement, and making healthcare systems more equitable. Her dissertation explores the sexual and reproductive health experiences among Native American women in the Gulf South.
Originally from Logan, Utah, Jessica Liddell completed her undergraduate degree in Psychology at Reed College, in Portland, Oregon. Her undergraduate research thesis focused on the role gender norms have on perceived competence and hirability in higher education.
Jessica attended graduate school at Tulane University where she completed a Masters in Public Health, with a focus on program design and implementation, and a Masters in Social Work, with a focus on disaster mental health. For her MSW, Jessica conducted a needs assessment on the importance of community learning coursework in social work. For her MPH, Jessica participated in collecting and conducting analysis of data from the National HIV Behavioral Surveillance project and investigated the association between knowledge of one's Hepatitis C status and injection drug use risk behavior.
Prior to joining the CCC program in 2014, Jessica spent a year working and interning for USAID and Management Sciences for Health in Addis Ababa, Ethiopia and for the Population Council in Mexico City, Mexico. Jessica has a new son, and when not in quarantine, loves to enjoy all the music and magic New Orleans offers. Jessica has a passion for travel, spending time on water, and wearing glitter as frequently as possible.
Padi Fuster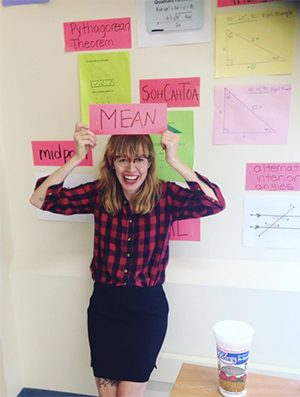 My name is Padi Fuster and I am a fifth year graduate student in the Mathematics Department. My research is on energy methods for Partial Differential Equations (PDE). These are analytic methods for finding a potential or energy of a system of equations in order to be able to determine the existence and uniqueness of solutions, as well as their mathematical properties. There are no universal techniques to find such energy functionals, and so each system of PDE needs a different approach. In particular, I study a PDE model for chemotaxis, which is the movement of an organism in response to a chemical stimulus. 
I am committed to breaking the stereotypes that are attached to mathematics and mathematicians, and to making mathematics a more inclusive field. With the mission of introducing role models to future mathematicians, I have co-created Meet a Mathematician!, a collection of short video interviews with mathematicians from underrepresented groups. I also organized the Math For All conference here at Tulane, an inclusive math conference with the goal of creating a friendly and open environment for participants to learn and discuss mathematics. Outside of academia I am a musician, and I very much miss playing shows since the pandemic started.
Keisha Cook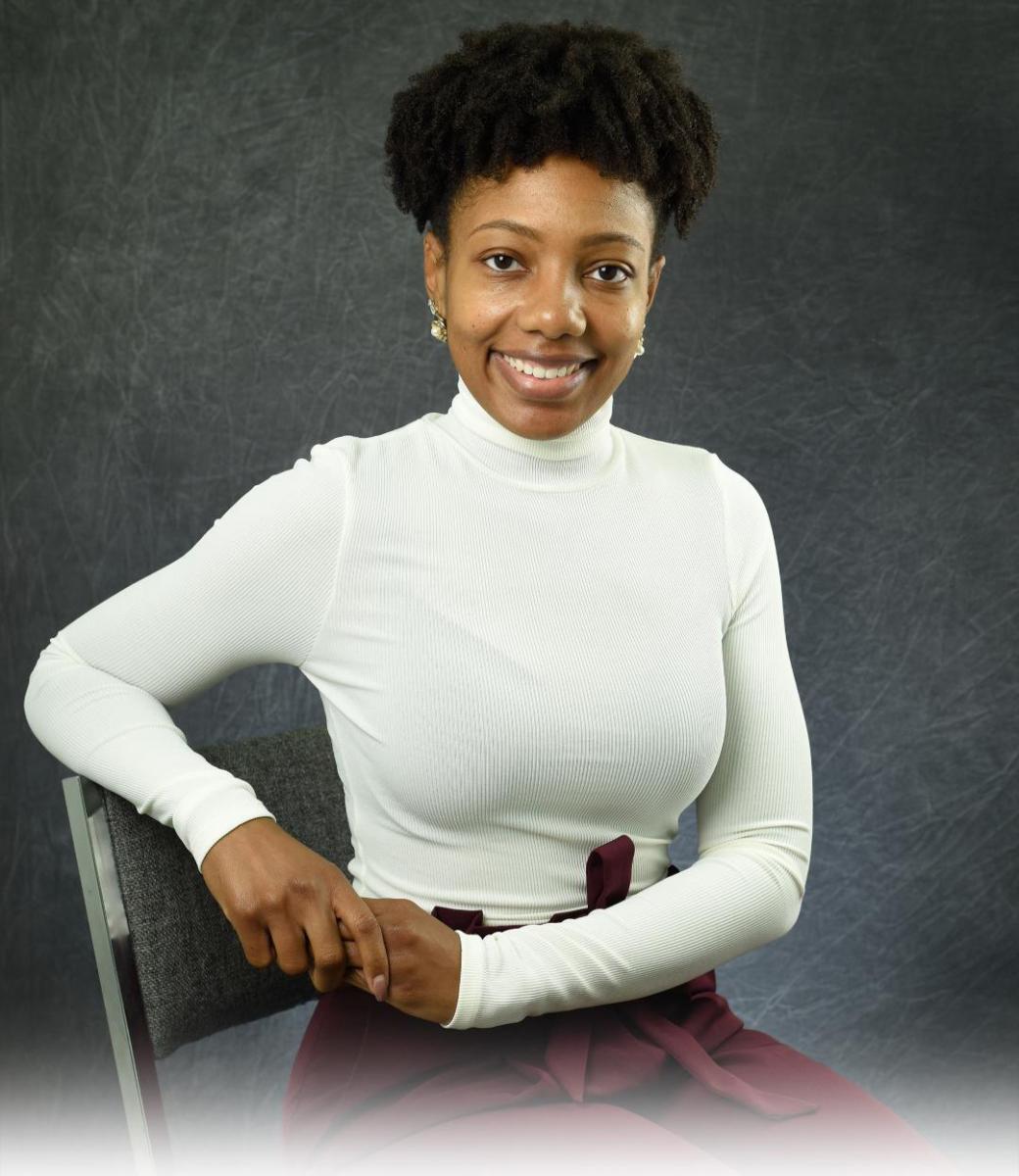 My name is Keisha Cook. I am a postdoctoral researcher at Tulane University in the Department of Mathematics. This is a joint appointment through the Southeast Center for Mathematics and Biology where I collaborate with a team of mathematicians and experimentalists at Duke University. Our research involves the study of intracellular movement in human lung cells. While the experimentalists continually capture trajectory data using various imaging techniques, we simulate the processes occurring inside of cells using mathematical models. From the simulations, we develop a methodology to statistically analyze the properties that influence these movements. The analysis is used by experimentalists to provide a deeper understanding of intracellular processes and introduce innovative ways to categorize movement. In addition to research, I teach courses in probability and stochastic processes.
Outside of teaching and research, I am an organizer for the Math For All in New Orleans Conference (a conference focusing on highlighting underrepresented minorities in mathematics) and a co-advisor for the Student Chapter of the National Society of Black Engineers here at Tulane. The service that I enjoy is a direct reflection of the mentors that played a part in helping me reach my goals throughout my career thus far. I strive to support and mentor underrepresented students, postdocs, and or researchers throughout my career in academia. Outside of the University, I actively participate in community service events hosted by STEM NOLA.  
Patricia Lagarde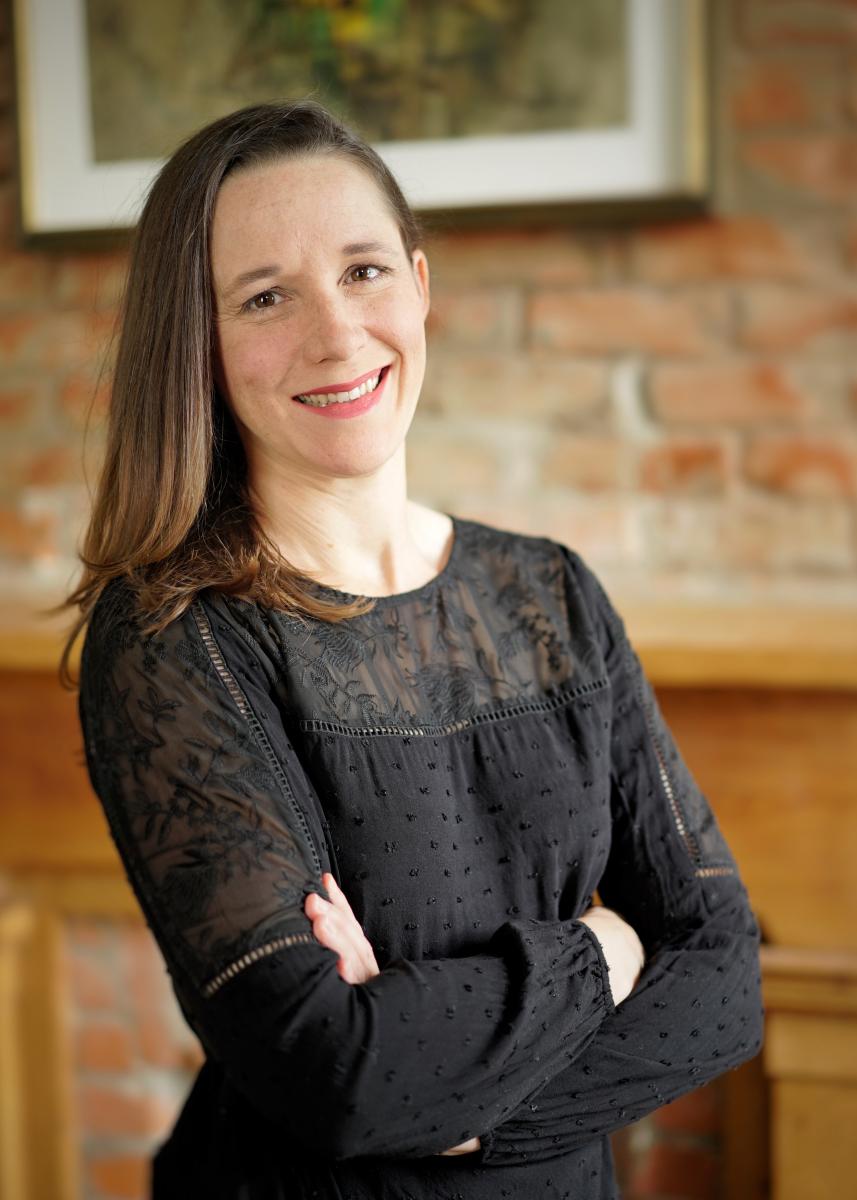 Patricia Lagarde was awarded a 2020-2021 Andrew W. Mellon Predoctoral Fellowship in the History of Art and Visual Culture at The Metropolitan Museum of Art.  During her 12-month residency, which began virtually in September, she will work with museum collections and continue to advance her doctoral dissertation "Facing Pilgrimage."  The project positions sculpture at the Peruvian ceremonial center of Chavín de Huántar as sacred entities integrated within Andean pilgrimage practices.  Her research has previously received grants from the Fulbright-Hays Program, Stone Center for Latin American Studies, Newcomb Art Department, J.E. Land Fund, Gulnar Bosch Fund, and Tulane University School of Liberal Arts. 



Patricia earned her B.A. in Anthropology from Texas Christian University in 2007, followed by her M.A. in Anthropology from The Catholic University of America in 2009.  From 2010-2014 Patricia worked as the Executive Assistant to the Director at the New Orleans Museum of Art (NOMA).  Prior to NOMA, she also held internships with the Kimbell Art Museum, NOMA, the Middle American Research Institute, and Dumbarton Oaks Research Library and Collection.  Patricia has also participated as a contract researcher with Neal Auction Company, Amanda Winstead Fine Art Appraisers, and Randi Korn and Associates (RK&A).  Her work with RK&A includes projects for the National Gallery of Art, the Solomon R. Guggenheim Museum, and the Please Touch Museum.  In addition to serving as a Met Fellow, Patricia is currently the Director of Proyecto de Investigación Arqueológica Esculturas Líticas de Chavín de Huántar, Ancash and a PhD Candidate in Art History and Latin American Studies at Tulane University.
Angelle Bradford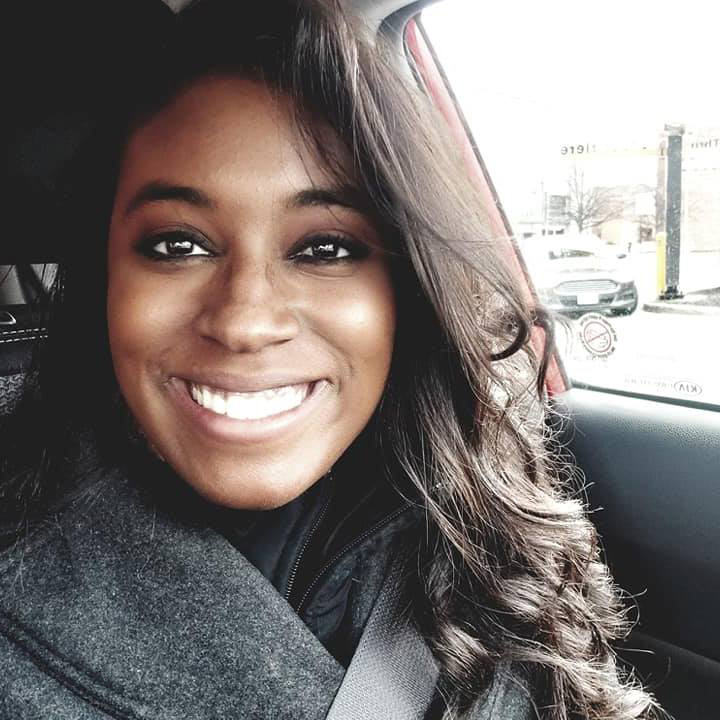 My name is Angelle Bradford and I am a 4th year doctoral candidate here at the Tulane School of Medicine, Biomedical Sciences program. My work is within the physiology and medicine department at the medical school, and more specifically, I study the molecular and mechanistic progression of cardiovascular disease/artherosclerosis and their presentation in patients with diabetes mellitus (diabetes type 2). Our laboratory proposes that the intimal (arterial) thickening seen in patients with these co-morbidities is mediated by microRNAs.
Prior to joining BMSSA and becoming the President this year, I have led the Louisiana Chapter of Moms Demand Action, a gun violence prevention organization, as well as advised for Sierra Club Student Coalitions and youth climate organizers here in Louisiana, per my role with the Sierra Club Delta Chapter. My diverse experiences have led me to be compassionate and thoughtful in the work I choose to take on, and I know I can transfer these skills over to BMSSA this upcoming year, as we seek to tackle concerns around equity and diversity (in a real, transformative way), supports for doctoral students, and healthcare access both for us and for graduate and professional students across the campus, writ large.
Amanda Reusch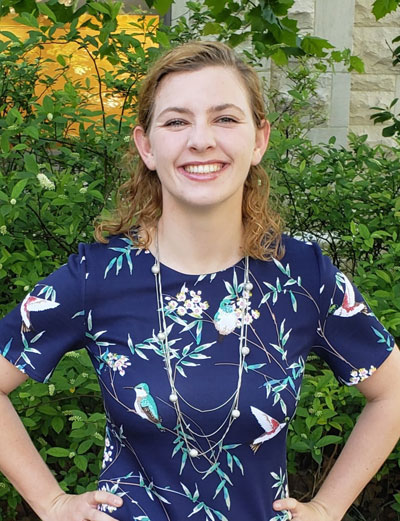 My name is Amanda Reusch and I'm a fourth year PhD student in the Department of Chemical and Biomolecular Engineering. I work with Dr. Brian Mitchell on synthesis of new materials for industrial purposes. Specifically, I'm currently working on creating superhydrophobic surfaces on polymers.



As secretary for GSSA, I have consistently pushed for administration to be more open about it's policies and include graduate students whenever possible in discussions that have campus-wide impacts.



If I'm not working in my lab, you can find me under the large tree in front of Mussafer Hall - one of my favorite spots on campus to sit and listen to podcasts.
Ron Koshita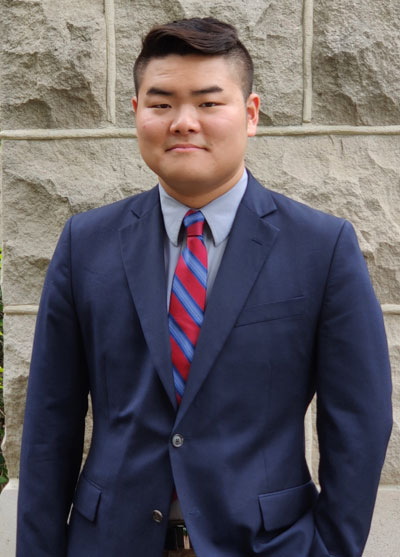 My name is Ron Koshita; I am a rising fourth-year Ph.D candidate in the Department of Physics and Engineering Physics. My research is in investigating the theory of the energy dynamics behind light-harvesting systems in green sulfur bacteria, under the direction of my advisor, Dr. Lev Kaplan. In short, we study, theoretically, what photosynthesis looks like in these bacteria at nanometer scales. Our work is in an up-and-coming field known as quantum biology, where we apply our textbook knowledge of quantum mechanics to real-world, complex biological systems.



As president of GSSA, I am interested in and committed to the effort of representing the best intentions for our graduate students in the Schools of Liberal Arts and Science and Engineering, especially in returning our lives to the stability we knew before quarantine.  
Sophie Delsaux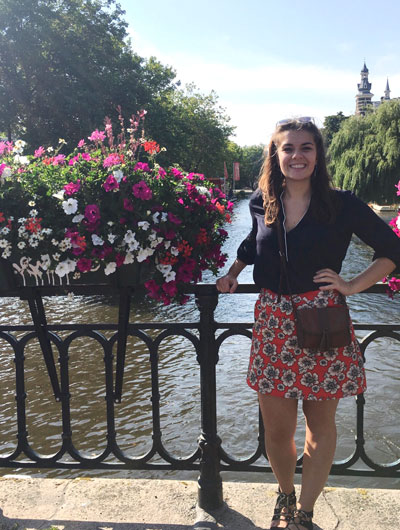 Sophie Delsaux is a Ph.D candidate in the Department of French and Italian. Her research focuses on the implications of the Occult in Social Justice in Nineteenth Century French Literature. She has been the Vice-President of GSSA since 2019 and organizes the association wide social events.



One of Sophie's main interests is higher education policies and leadership, and she always tries to do what is possible to improve the well-being of graduate students.